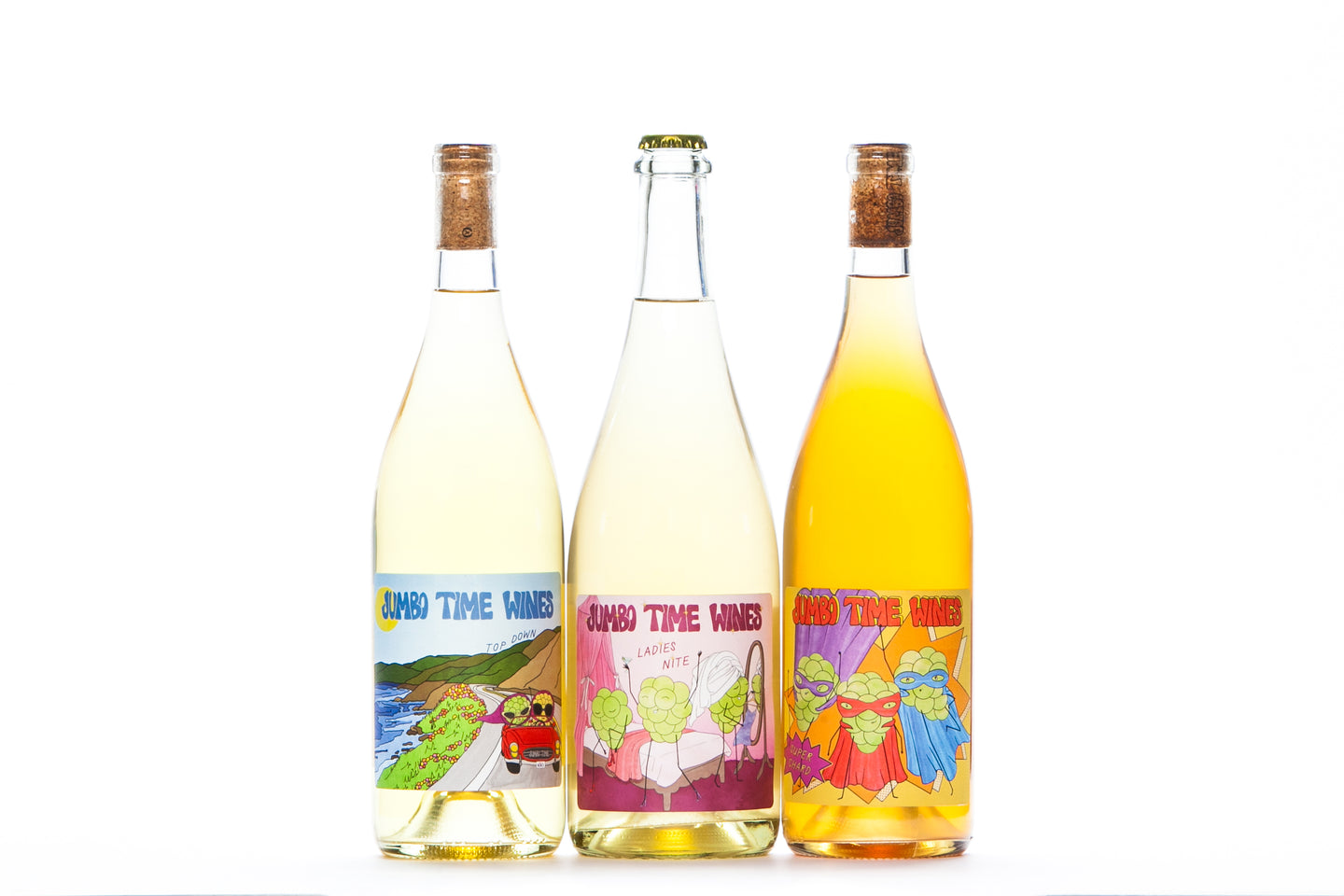 Chardonnay Three Ways
If you know one thing about us, you know we love Pete Johnson from Hawkeye Ranch. His fruit was what we focused our first wines around, and Hawkeye has made an appearance in every one of our releases since!
This season, we decided to put his Chardonnay on center stage. We're releasing three different expressions of this grape, including one of our favorites from last season, Top Down. We're hoping it gives you just a small sense of the beauty of Hawkeye—and the beauty of California Chardonnay! 
Each order comes with 1x each Ladies Nite, Top Down, and Super Chard.